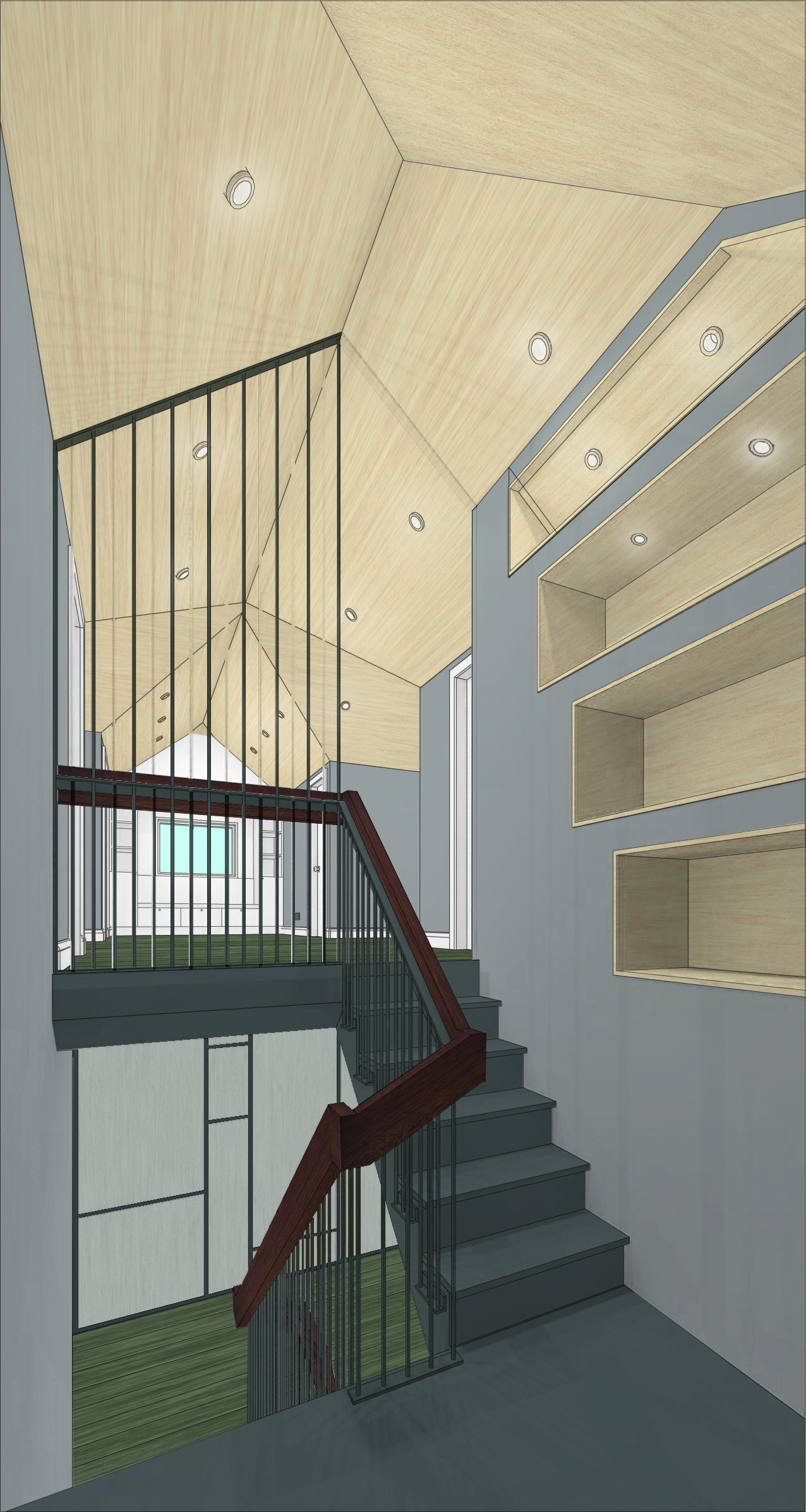 House 153 is a residence in Brooklyn's Bay Ridge neighborhood. The project was a complete transformation of an existing house. The entire house was rebuilt save for foundations, roof structure, and bits and pieces of walls. The exterior material was changed to brick, and the interiors and landscaping were altered significantly to suit the needs of the inhabitants- a family with young children.
Rear of house view showing yard, Ipe terrace an built in seating, and garage.
Detail of Ipe built-in seating at rear terrace.
Double height space at kitchen. Allows for light to enter deep into apartment and creates a visual connection with the upper level.
kitchen facing toward front door.
Living room facing rear yard and deck.
View of core and main stair from dining room. The core is clad in cement board and houses powder room, fireplace, and bar on main floor.
Attic. The existing roof structure- and its shape- were kept from the original house. We re-clad the ceiling in birch veneer plywood. The entire floor is used as a playroom.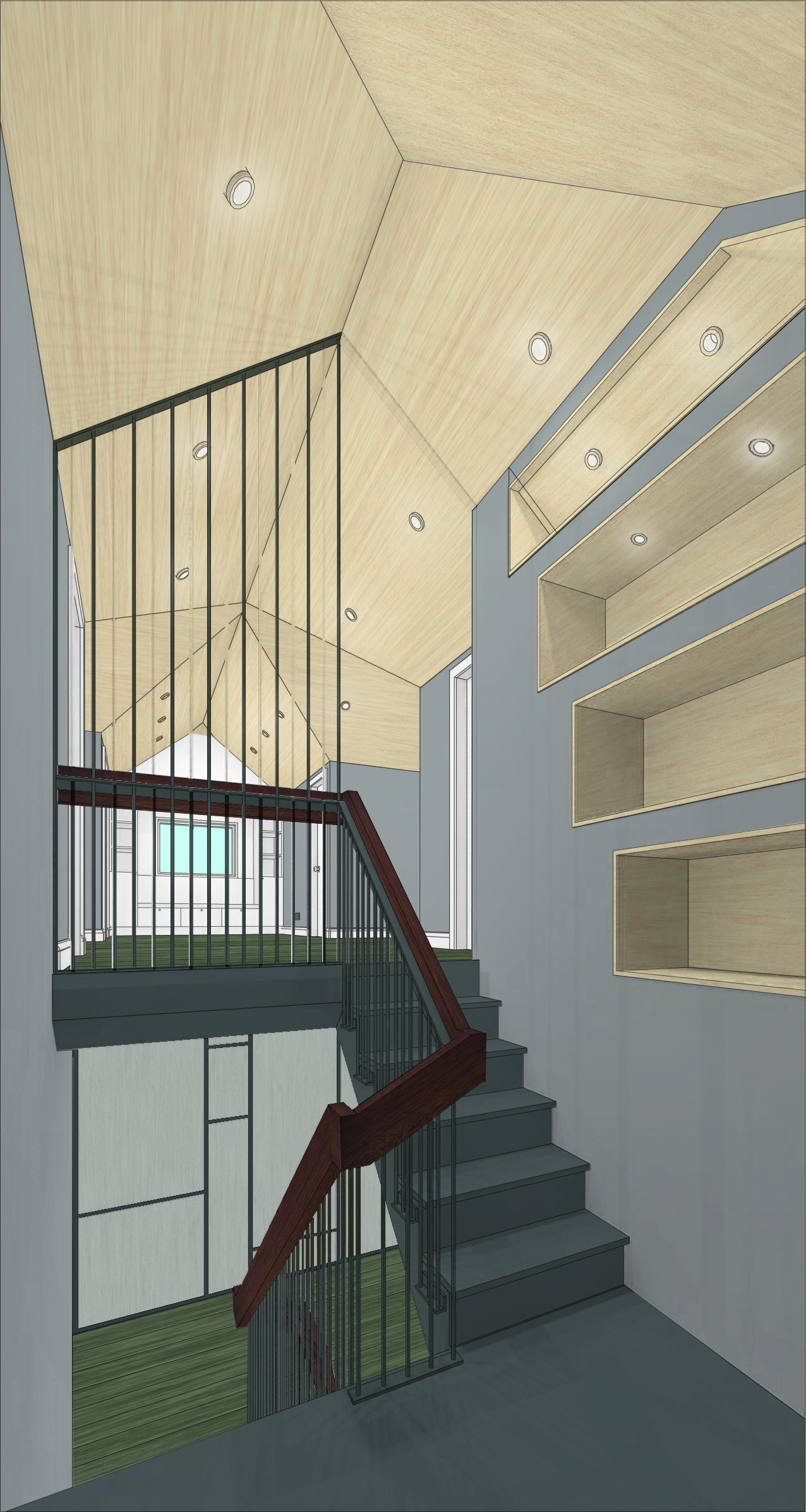 Design view of attic produced before construction.
Attic, showing plywood ceiling, Ipe handrail, built-in shelving, and wrought iron balusters.
Sectional diagram of house and construction drawing of stairs. this drawing shows how the "core" of the house starts at the cellar and connects the house physically and visually.
First floor landing showing stair to second floor and side entry of house.
View from first floor landing down to cellar home theater and gym.
View from second floor kitchen overlook double height space.
Master bathroom. Materials: glass tile, marble, custom made concrete sink.
First floor powder room. The glass tile on the wall is a custom creation.
Attic/playroom guest bathroom
Cellar plan- cellar houses gym, utilities, home theater, wet bar, as well as storage.
Second floor plan- bedrooms, bathrooms, and overlook.